ABOUT DANNY POWERS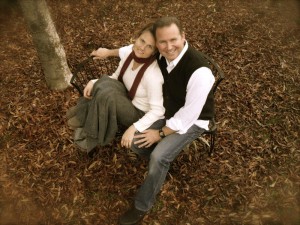 I'm the Senior Pastor of The Sanctuary, Perris, California. I'm passionate about my relationship with God, His Word, and Love being a part of the vibrant Saints of The Sanctuary.
After nearly 11 years, and moving 5 times The Sanctuary is still thriving and growing and touching the lives of hundreds of people… From our humble beginnings to our new campus of over 14,000 sq. ft. God is still moving and drawing us closer to Him.
It has been a wonderful Journey that started in October of 1986 when I first received the Baptism of God's Spirit. I quickly fell in love with God's truth that brings about this incredible born again experience and begin to feel after a call to get involved with ministry. After serving as a Youth Pastor and then an Assistant Pastor in my home church, it seemed God had bigger plans for me.
My heart has always been to serve God and His people. I count it a privilege and an honor to serve the saints at The Sanctuary. What was once a home Bible study group has grown by the grace and mercy of God to be a Bible Believing Community full of service, love and hope.
I've been happily married for over twenty years to my wonderful wife, Cindi and we have been blessed with two beautiful children. It is my desire to be the Husband, Father and Pastor God wants me to be. I am a college graduate and I am in the process of furthering my education with a masters degree in theology from AST.